Nothing beats a delicious protein shake after pumping iron and high-intensity gym training. The Shaker bottles from Stayfit are your solution for mixing protein shakes, smoothies, and other drinks easily to help you meet your fitness goals. Enjoy any beverage with a 24 OZ capacity while maintaining adequate nutrition or hydration.
SECURE NO LEAK CAP:

Keep the mess at bay! Our Shaker Bottles feature a secure screw-on cap that ensures a leak-free experience. Whether you're on the go or storing your favorite beverages, you can trust that your liquids stay where they belong – inside the bottle.

UNIQUE MIXER:

Say goodbye to clumps and uneven mixing. Our bottles come with a specially designed mixer in a propeller shape. It's engineered to evenly blend and dissolve your drink mix, ensuring a smooth and consistent texture every time.

SHAKE THINGS UP:

These bottles are for more than just protein. With a 24-ounce capacity and a bundle of extra bottles at your disposal, they're perfect for shakes, mixing cocktails, eggs, homemade dressing, and more.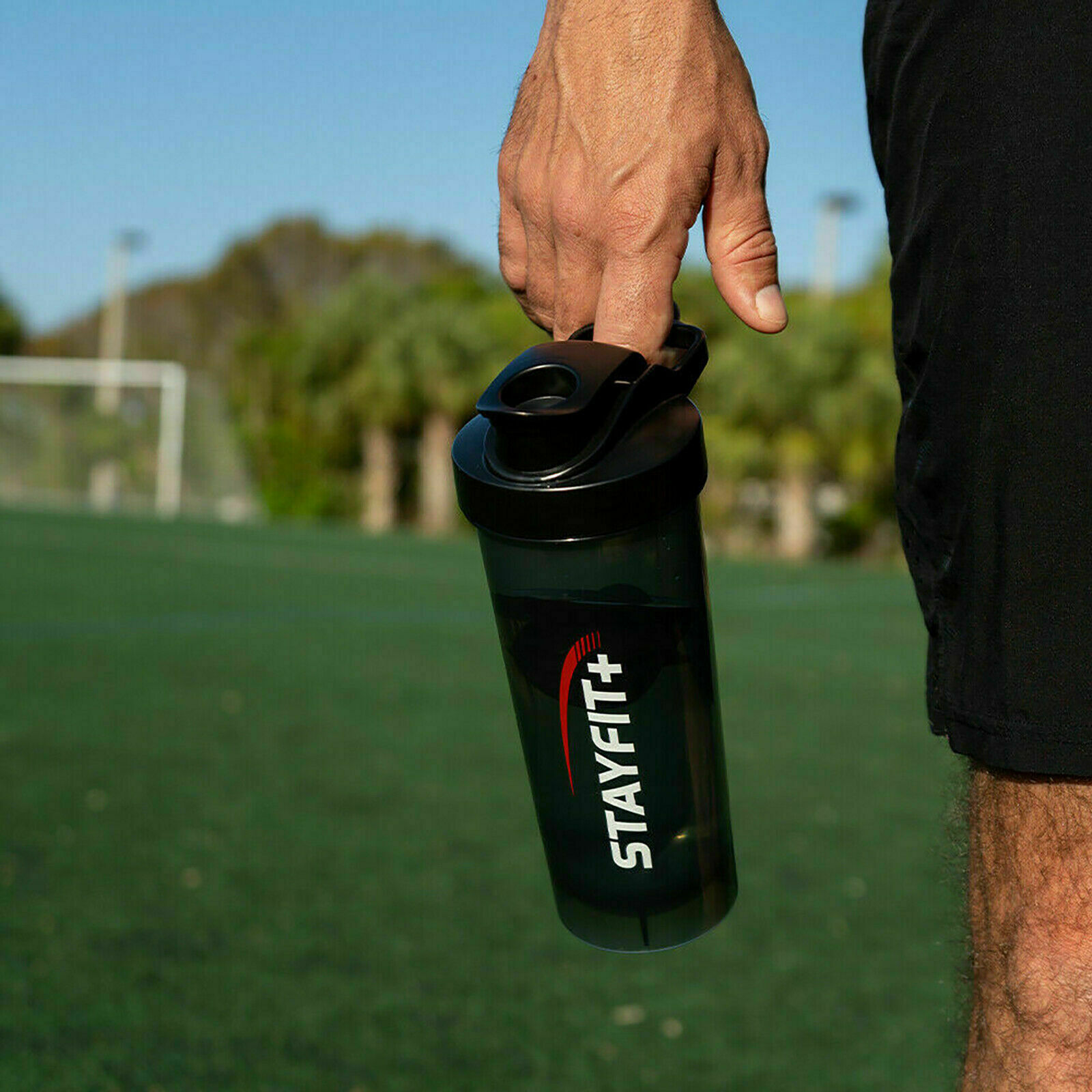 Related Items